Delhi Govt. Schools Under DoE Issued Circular to Admit Students with Gap Year
The DoE circular is arbitrary and inadequate since it makes Aadhar number and qualifying "age eligibility criteria" necessary for admission of students.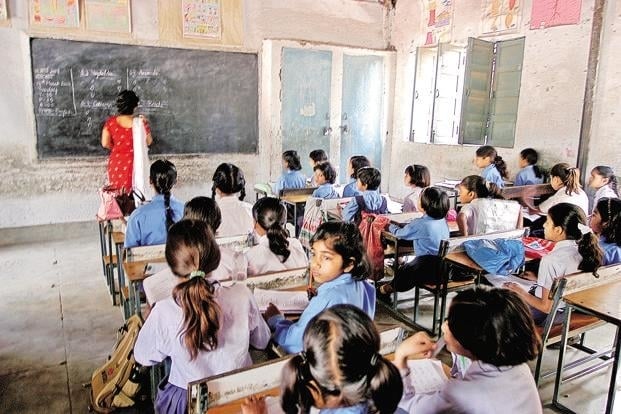 On 25 July 2018, the Directorate of Education (DoE), NCT of Delhi, issued a circular to 'All Heads of Schools' (under DoE), instructing them to "admit students with gap year/years." This comes in response to the problems faced by many schools in admitting students with a gap of one or more years.
A Public Interest Litigation (PIL) was filed by Advocate Ashok Agarwal in the Delhi High Court this year "highlighting the denial of admission to students in Delhi Government Schools on illegal, arbitrary and untenable grounds" as the petitioner was of the opinion that such circulars, while being a step in the right direction, are wholly inadequate.
Newsclick accessed a copy of the aforementioned petition, which mentions that:
"The petitioner submits that it has so far [17 July, 2018] submitted a list of as many as 299 students who have been denied admission in Delhi Government schools … The Hon'ble High Court has been pleased to direct the Respondent Government of NCT of Delhi to scrutinize the admission cases of students and submit status and action taken report by 24 August, 2018 when the matter is fixed for hearing."
In addition to the 299 cases already mentioned, the petitioner added 44 more cases where admission had been denied on "totally untenable grounds".
The July 25 circular is in continuation with a previous circular dated 21 July 2017 on the above subject, wherein guidelines were provided to the heads of schools regarding granting admission to students with gap year/years. This circular created a module of "Old Student Admission with Gap" according to which, the head of the school "will either feed student ID or Aadhar Number or both, and search the student. After this, the entire record of the student will be available [and the school can] admit the student in the desired class."
As mentioned above, apart from being arbitrary and illegal, this provision is not adequate to address the problem, Mr. Agarwal told Newsclick. This is because there is an "age eligibility criteria" and an "eligibility criteria for stream/subject for classes XI-XII" which need to be fulfilled before the student can be admitted. Also, these circulars make the Aadhar number of students mandatory for their admission. Mr. Agarwal also said that "All these rules and circulars issued by the Delhi Government violate the Constitutional provisions and the Right to Education (RTE) Act, which mandates that all students below the age of 14 years— which is 70% of all students in the concerned schools— are to be admitted into their age-specific class without the fulfilment of such criteria being necessary."
In the PIL, the petitioner says that "It is respectfully submitted that [the] State that denies admission to children in its own schools on lame excuses, not only violates provisions of our Constitution of India, but also encourages child labour."